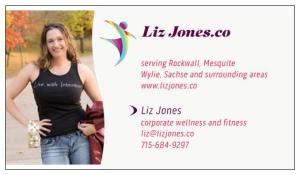 Breakfasts
Breakfasts
• Protein pancakes
o 1 egg, 3 egg whites
o 1 scoop vanilla protein powder (I use Health Warrior or Vega)
o ¼ cup ground Old fashioned oatmeal, 1/8 cup unground
o Add almond milk to mixture as needed
o cook as you would a pancake
o Add blueberries as soon as you pour it into the pan
o Serve with 2t Raw, Local Honey (can add 1T Natural Peanut Butter)
Ayuervedic breakfast protein pancake
Sun Warrior or Vega protein powder (1 scoop)
1 scoop softened coconut oil
raw honey
coconut milk
(blend) cook as you would a pancake
Add fruit of your choice (blueberries are what I like)
• Egg white omelet with vegetables
o 1 whole egg, plus egg whites
o as many vegetables as you like
o Cook vegetables in 1T coconut oil or use cooking spray
o Add egg mixture
• Protein smoothie (*high carb day)
o Vanilla protein powder, ½ banana, 1T raw honey, flax seed, ½ cup unsweetened almond milk, cinnamon and nutmeg if desired
o Blend
*Have 1/2 cup of almond milk with each meal for breakfast
*on 3 non-consecutive days (the same days you'll be adding carbs to dinner) have a serving of fruit with breakfast
Lunch- choose one per day (portion size based on your required caloric intake)
• Leftovers from your dinner selections
• Crab salad with peas (MY RECIPE, not store bought)
o 1/2 package of crab delites
o ½ ripe avocado,
o Mustard & pepper to taste.
o You can add Shiracha if you like.
o Add defrosted frozen peas.
• Chicken breast (no skin) with raw sugar snap peas or snow peas
• Boiled eggs with a small apple, snow peas, small handful of almonds or walnuts
*Have either a mixed green salad, seaweed salad or a Nutriblast with lunch.
Nutriblast: https://www.nutriliving.com/recipes?utm_source=bing&utm_medium=cpc&utm_campaign=BrandUS&utm_content=Recipes&utm_term=nutrabullet%20recipe
2-3 snacks per day (2 1/2 -3 hours after meals)
• Hummus (preferably homemade)
o Hummus: http://engine2diet.com/recipe/engine-2-hummus/
• Protein shake (READ THE LABEL ON THE SHAKE)
• Crab delites
• Nutriblast or salad
• Chicken breast
• 1 can tuna
• Boiled eggs
• 2T almond butter
*you can have raw sugar snap peas, snow peas, or a salad with any of your snacks
Drink as much as you want of the following
• Water- 1 gallon a day
• Green tea
• Dandelion tea
• Chamomile tea
Dinner- choose one each day. Portion sizes should be based on your caloric intake needs.
• Stuffed chicken with marinara (make sure marinara **HAS NO SUGAR, Herbmart sells a good one, I've found one brand at Target too, or make your own with no sugar).
o Pound down chicken breasts.
o Put spinach and marinara inside,
o fold over and toothpick together.
o Cook at 350 for 45-60 minutes.
• Chicken stir-fry with broccoli, mushrooms, cashews
o Cook in 1T coconut oil
o add Braggs Aminos to taste
• Ground turkey and zucchini noodles
o 1# lean, ground turkey- cook in large pan
o Add turmeric & pepper
o If desired: you can also serve with marinara sauce
o Zucchini noodles can be made by a device that peels them into noodles or you can buy spaghetti squash and use a knife.
o Sauté in pan with very little vegetable broth (DO NOT LET IT GET SOGGY)
o Spaghetti squash: http://homecooking.about.com/od/vegetablerecipes/ss/spagsquashsbs.htm
• Turkey chili
o Brown lean, ground turkey in pan with cooking spray
o Add cayenne pepper, chili pepper, black pepper to taste
o Add diced tomatoes
o If desired: add beans of choice (black, navy, kidney, etc.)
• Fish and Brussel sprouts
o Pan fry any white fish in lemon juice or vegetable broth.
o Add black pepper to taste
o sauté Brussel sprouts in 1T coconut oil
o Add 1t REAL maple syrup and dash sea salt (DO NOT OVERCOOK)
• Shrimp stir-fry with Edamame and mixed vegetables.
o Heat vegetables in lemon juice in pan
o Add shrimp
o add pepper and turmeric
• Salmon and broccoli
o Same as white fish meal
*Add an extra serving of vegetables to dinner or a large mixed green or spinach salad to dinner. Vinegar of choice or lemon juice and 1T olive oil for dressing
*3 non-consecutive days per week, add a serving of quinoa, brown rice or a small sweet potato to lunch and dinner.
Liz's sweet tater casserole
Sweet potato tots (some are better than others so read the package for ingredients)
Dump them in a baking dish sprayed with good cooking spray or greased with coconut oillarge bag of frozen cauliflower
defrost or microwave for three minutesPut cauliflower in bullet blender with about 3T of almond milk, use a little more if you need thinner consistency.Dump it on top of the tots.  Season with pepper and sea salt to taste.Brown lean ground turkey, season with Mrs. Dash or your favorite salt-free spices and spread on top of mashed cauliflower.Top with marinara sauce (again, read the label, the only one I can find without sugar in it is at Target the generic Target brand marinara- many sauces have sugar and other junk in them so be picky).Bake at 425 for 27 minutes.
All healthy ingredients and kids love it and don't realize they are eating cauliflower not mashed potatoes!
Liz Jones
www.lizjones.org
Follow me on Facebook for training tips, wellness info, recipes and more!

https://www.facebook.com/liz.jones.1441810
DO NOT COOK WITH BUTTER OR FATS OTHER THAN WHAT IS LISTED
Make a bunch of skinless chicken breasts and boiled eggs on Sundays so they are ready to go.
RECIPES ARE AVAILABLE ON www.lizjones.co